Message from the Chairman of the Executive Committee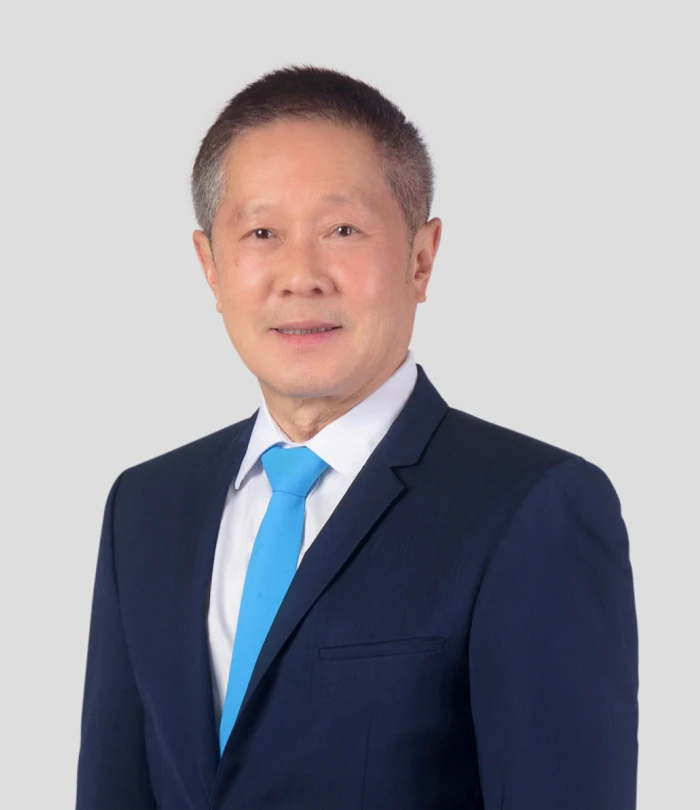 Mr. Chuchat Petaumpai
Chairman of the Executive Committee
The Company plan to grow by 20 percent in the year 2022

and expand the branch at least 600 branches in the year 2021

and shall maintain an NPL which does not exceed 3.0 percent
---
For over 30 years, from its establishment to the present, Muangthai Capital Public Company Limited has always been committed to being a sustainable organization, with the realization of the importance of sustainable development that can enhance the quality of life of the people to have good well-being and stability. The company, therefore, develops its operations by concerning factors in economic, social, and environmental dimensions to keep up with social changes and consumer expectations, including adhering to the vision and mission of being the number 1 leader in the microfinance business to be able to conduct business with quality, transparency, and fairness.
In the year 2022, the company has developed the organization towards sustainability through good corporate governance, a comprehensive business development plan, and implementation of the operational framework with the development goal of the organization, including effective risk management throughout the organization. The development of loan products to meet customer satisfaction and enable people to rely on funds. The increase of service areas through branch expansion and applying innovation in work processes to facilitate the people.
The company has also continued to operate for society by encouraging suppliers and all sectors in the organization to treat labor fairly, respect human rights, provide appropriate welfare and compensation, and strengthen safety and occupational health at work. The company also organizes training sessions to increase practical information in operations and services and collect satisfaction assessment data to monitor employees' happiness levels to always be within the specified criteria.
Moreover, the company always operates with environmental considerations by choosing partners who use environmentally friendly products and setting policies and guidelines for the most efficient use of resources. The goal is to reduce greenhouse gas emissions to 0 in the future.
Lastly, as Chairman of the Executive Committee, I would like to thank everyone for always trusting and supporting the company, as well as the executives, personnel, and all stakeholders who help push forward the sustainable development of the company. We will be committed to conducting business with responsibility and be ready to grow sustainably along with Thai society.